Direct Link To Coaching
https://frostfmmusiccoaching.youcanbook.me/
How To Book A Meeting?
Step One: Pay the price on the paypal link.
Step Two: Make an appointment using my booking link.
Step Three: We will meet and make a game plan for you.
What do I have to offer you?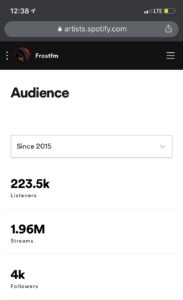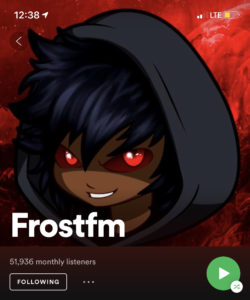 I've achieved about two million streams on Spotify in a year, maintain a youtube channel that has nearly 25,000 subscribers and over 5,000,000 views and my insights can help musicians/music producers struggling to grow their platform. In the calls, I will ask about your current goals, social media profiles, and give you a time-table to realistically achieve your goals. I do not promise overnight success, but as you can see in the data, if you listen to my advice, work with me, and remain consistent you will be able to see growth in your profile.