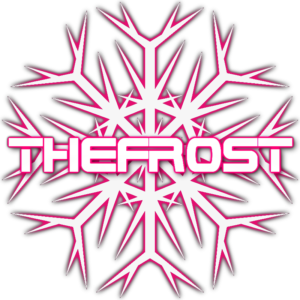 Are you TIRED of dealing with people who produce WEAK sounds for YOUR project?
Are you SICK of having unmemorable music attached to the MOST important signs in YOUR work?
Or do you just need something SICK sounding for your next song?
YOUR SAVING GRACE IS HERE
Look further than FrostFM. I'm here to help take your project to the next level and give it those banging hits it needs to enhance whatever YOU want to do.
This website is meant to help YOU and YOUR projects go from SUCK to AWESOME by the power of music. It's important because think back to various games and music: what is one thing that sticks out? Music. It suits the tone, theme and atmosphere of games/movies/anime/WHATEVER.
Why in the seven seas of HECK should YOU even invest in music, though?

If your sound isn't on point, then chances are people WILL become bored with the scene and they WON'T have their friends, co-workers, followers and Uncle Ben share your work that you worked TIRELESSLY on.
So I want to put a smile on YOUR face and ANYONE who sees your projects or listens to your lyrics.
If you are SERIOUS about having that RIGHT flow for your work, than stop wasting time with jokers and work with someone professional and ready to handle whatever request you throw at them
Services To HELP YOU
Read my Music Services on further steps and information to get your sound ON POINT and have a cut above the rest:
And if you are just a fan, or the next AMAZING person I'll work with, then don't hesitate to donate to help keep the site up and running and these sick sounds flowing into your eardrum!
Youtube Link:  https://www.youtube.com/user/Frostreturns3
Twitter Link:   https://twitter.com/Frostreturns
Patreon Link: https://www.patreon.com/frostfm
<