Music Gear , Music Production Talk , Music Software
5 Reasons To Invest In Splice To Produce Music Quicker
Sign-up for Splice: https://splice.com/vip/TheFrostt
I'm going to be speaking about five reasons why you should be investing in splice as it's a great sampling tool to make your music process go much faster. As a notice, I do get some free sounds anytime someone sounds up, so I wanted to be transparent before I get into it. With that said, I'm going to share my experiences and why it's brought me value below:
Cheap

Check it: most of us producers, in the beginning, aren't working with a lot of capital. So, with that in mind, splice is already a good choice for you because you can start out at 7.99 a month and gave 100 credits to buy you 100 different sounds. You can also move up and buy more expensive plans, or even the yearly plan as it might be worth it as you save more in the long-run. Since buying the annual version gives you two months free and you are paying 79.99 per year for it.
Note: The credits for preset sounds are around 3 credits. So if you buy a preset, instead of one credit, you'll be charged three. This is something to bare in mind as I get into their presets later in the article.
You'll Be More Productive/Creative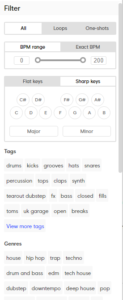 To me, splice saves you a lot of time. I don't really use it for bass/melodies etc as I'd rather make those myself, but it's excellent for me when it comes to one-shots. I can find all sorts of new crashes, cymbals, impacts, and other neat FX that I might wanna use in order to transition a part of my song. It also saves you grief when searching for drum samples as you can just select the genre you want through tags, listen to them, save and filter out what you want.
By having all this easily accessible, it opens the doors to creativity as you aren't spending time jacking around trying to find sounds/crate them. Instead, you already have a list of things you can use/experiment with, drop them into your daw and you can actually do the fun stuff you want and customize it to your liking
You Don't Have To Worry About The Legality Aspect Of Samples
The problem with samples is that you sometimes aren't certain if they are going to be royalty-free or not. This can run into copyright issues that you don't want if you posting them on social media platforms; especially on Spotify/apple music. So, because of that reason, I bought splice because I don't have to worry about clearing my samples as every sound on there is legally protected and that's great for producers.
Excellent Preset Library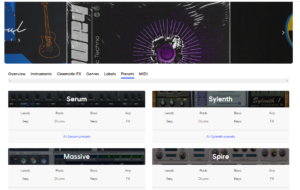 It's not limited to samples, either. Splice also has a page where you can actually download and sync it to your VST's so you can have presets taken from splice to use in your DAW/VST. That means you can save even more time by finding sounds you think you can tweak/use in your works without having to search a bunch of sketchy sites for good preset packs. This is valuable to me as I can design my own sounds, but the presets save a lot of time and headache and I'm not a purist as I believe it is just another way to let your ideas flow more efficiently.
Rent To Own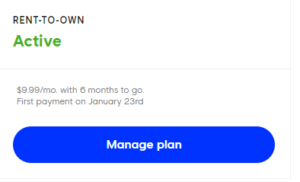 Finally, you can also rent to own with Splice. Since not everyone is in a space to afford everything up front, you can experiment and try out VST's like serum through it for a low fee per month and I'd recommend it for those on a budget. That way you don't have to miss out on the higher quality VST's out there.
At any rate, I hope these reasons compelled you enough to give splice a try. Cheers for now.